11/07/2019

Company "MODI" started it's business in country Georgia in 2017 since then the company is trying to help people in getting more information and interest in handmade carpet culture. Our company's mission is not only selling, but we also encourage our followers, costumers and just viewers to get to know this beautiful world of handmade carpets, it's complex nature, artistic, very deep and meaningful sides. We try to show them many people's hard work and gain some trust and support. We want our costumers to support this hard-work and culture which exists, changes and is developing for centuries.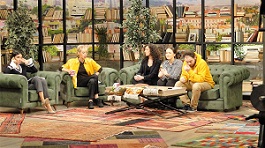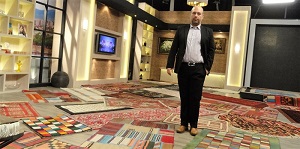 MODI has worked with television to spread some information about Persian handmade rugs. Famous Georgian talk show had segment about us. They had our carpets in studio and talked about different styles of Persian carpets, positive sides of hand-knotted rugs made of natural wool, differences between mechanical and handmade carpet and etc. They liked Persian kilim patchwork, which we gifted to them after show. For us, sharing this information with people and gaining their respect for this culture is essential. Company's first goal was to let people know about this historical and cultural phenomenon, for it to be more popular and act as a support for people who continue their ancestors' legacy.
We hope to have our small role in popularizing art of handmade carpets, value and meaning of this culture is very high not only for Iran, but for whole world. There is no country which somehow isn't connected with it, either making or using. Our mission will be completed if we do anything that is in our power to make people notice this part of art.
Click on picture to view the video!

Company "MODI"