Everybody starts the day with a bathroom. It is the place that partially determines a person's mood throughout the day, so it is very important how comfortable it is arranged.
As if at first glance the bathroom is not a place that requires a lot of decoration and fantasy, however, do not forget that the bathroom determines your daily mood and try to arrange it as ideally, delicately and beautifully as possible.
Use mirrors - Mirrors practically double the visual space. You can choose from a variety of options:

Hang a mirror inserted in a large frame on top of the washbasin;
You can cover the whole wall with a mirror;
Use a mirror surface on bathroom furniture;
Replace tile decor with mirror mosaic, etc.
A necessary attribute in the bathroom is a small rug that will protect you from getting your feet wet on the floor. In addition to the features, the carpet is very beautiful and convenient.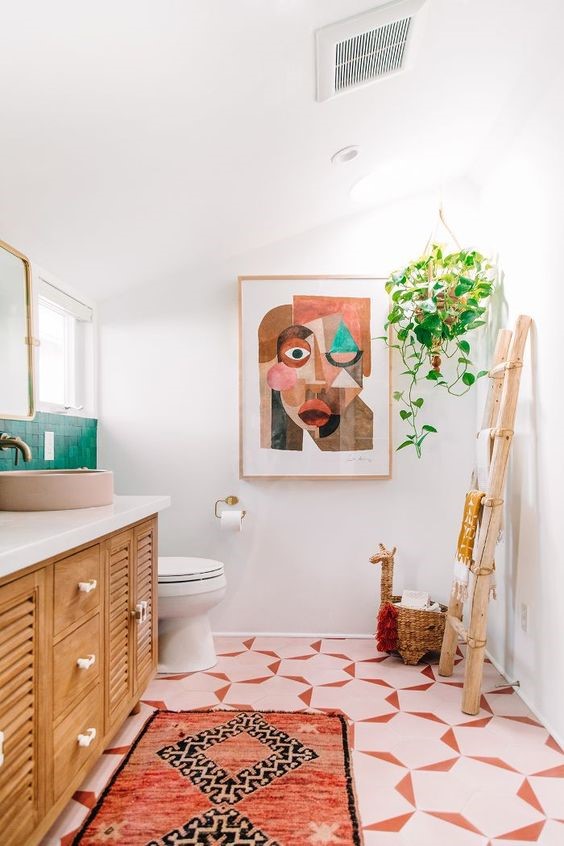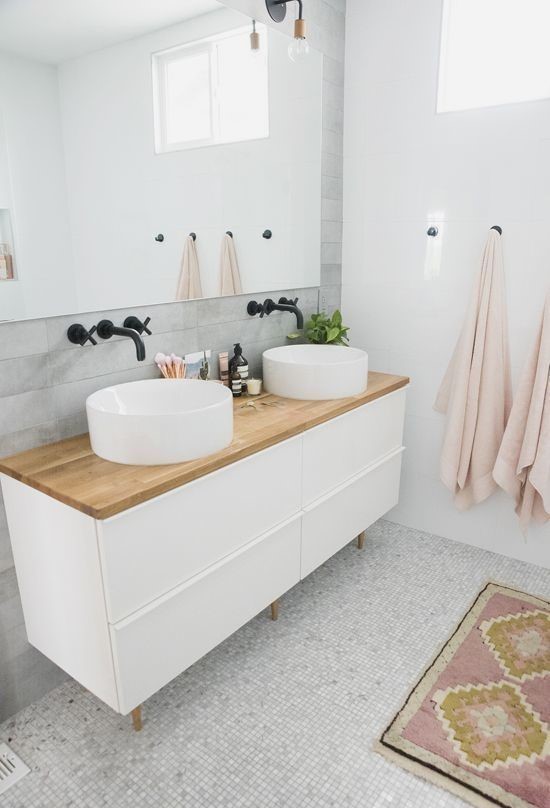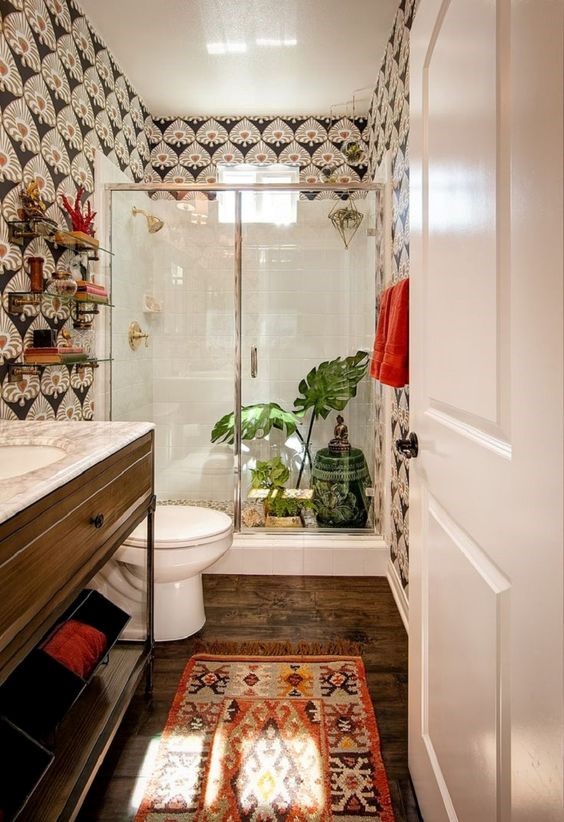 A small space can be used so that hygiene products, household chemicals, cosmetics have their own place in the bathroom. Carefully analyze the available space and think about allocating space for a hand pump, shelves, and various storage compartments. Keep in mind that bathroom furniture should be simple in shape, light in color, with simple handles that don't clutter the space.
Properly master all the existing niches, where according to the volume, you can place a shower area, open or closed shelves, laundry basket, etc. Buy a lot of bathroom accessories and decorate the space with simple decorations.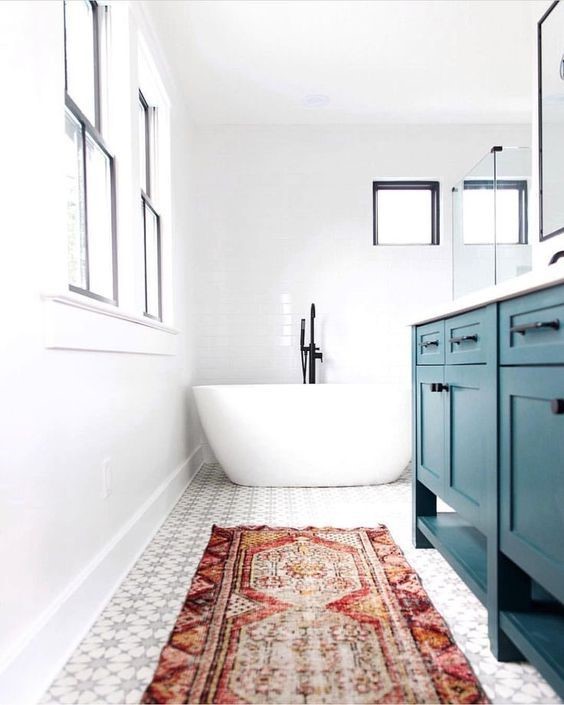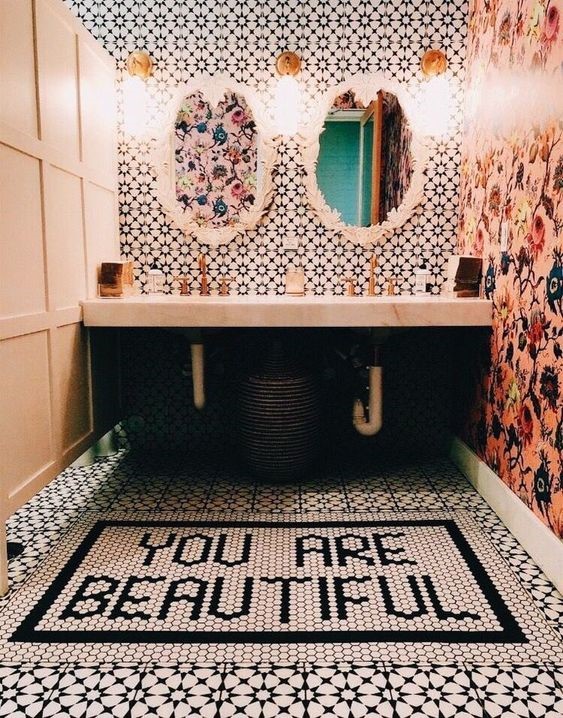 Lighting - Good lighting plays a big role in visually enlarging a space. Therefore, use different light sources and create a brighter environment.
Decide a bathroom in light colors - you will definitely feel the more space. You can choose from a single color gamut, or think carefully about what color accents to add: a sharp bathroom curtain, a rug, a colored towel, and so on.