02/08/2020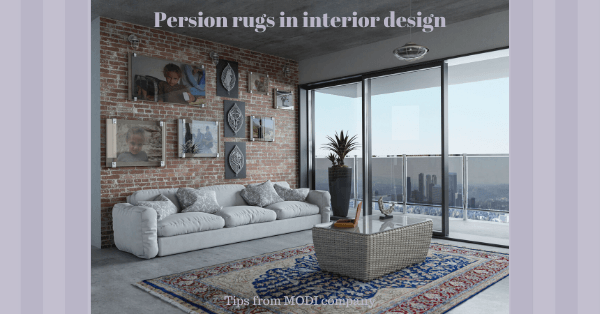 Rug with nice color and design is essential for interior if you want cozy, comfortable and warm atmosphere. Persian rugs are well-known in the world for it's quality, unique styles and wide variety in handmade rugs. Iranian carpet making industry and market is diverse enough for people to choose the best product which will compliment their house.
First thing people should consider before purchasing a handmade rug is the room they want to use it for. Usually the most popular part of house is living room, where people spend time talking, relaxing so it is very important for atmosphere be more cozy, well-planned. It includes placement of furniture, balance of colors and etc. Rug used in said room can be thick as well as thin it depends on your taste because thickness isn't a problem, but when it comes to kitchen or bathroom it gets complicated. Thin rug with tightly weaved pile and lowest fur is recommended.
While buying a rug, we should pay attention to color- do we want it to be eye-catching or subtle?, texture- do we want high fur or low fur? Thin or thick material? Design- classic ornaments or new modern design?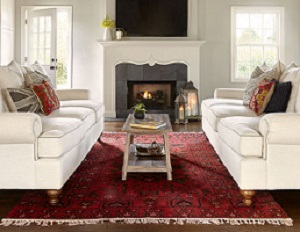 To choose right color for rug you should consider color of walls, floor and furniture. If you are going for minimalistic one color interior, modern Persian one colored rugs with the most simple design suits you. It doesn't draw attention but creates the right atmosphere. Gabbeh rugs are the best option. Contrast with dark colored floor and light cream colored rug is very nice.
For people who like eastern elements in design, handmade items, vintage rug is recommended. It also can be well combined with modern interior. Persian handmade red rug with various ornaments can never disappoint anybody. It goes well with the room where light colors are dominating. If you add a rich shade to cold color palette room will look much better. Red, green, blue, brown, black and etc. are colors mostly used to balance lightness of room.