In general, Iranian handmade carpets are among the most famous carpets in the world that have conquered many global markets. Qom Silk Carpet is also one of the Iranian handmade carpets that has a special place in the world market, so that many domestic and foreign carpet traders use this luxury and antique product in the prosperity of the world market. Due to the characteristics of Qom silk handmade carpets in terms of warp and weft, design and pattern, as well as the colors used, it has always been one of the first choices in the global market.

Let's start from the past.
For 1,700 years, it has been the world's largest trade network (Silk Road). An interconnected road that connected East, West, South Asia, North Africa, and West Europe, and had a profound effect on the people of these regions.
The most important commodity on the Silk Road was silk, and of course the Iranians imported a lot of raw Chinese silk and sold it to the West after processing. And today, after centuries of experience in exporting silk from the great Chinese civilization to the ancient Iranian civilization, the elegance of art can be seen in the handmade silk carpet of Qom. And what a dream it is to see a silk that has been coming to Iran for years, with art and love and experience and tenderness and elegance, turning into handmade carpets with its dazzling eye-catching combination of history and art and as Luxurious and durable goods with maximum elegance and softness can be offered in the Chinese market.
''Qom" is an ancient, religious city located 125 km south of Tehran, the capital of Iran. Qom had communication importance due to its location on the Silk Road. Qom has been considered as a historical, religious and strategic city. But in addition to the rich history, today Qom is also known as the capital of handmade silk carpets in Iran and the world, and this important market has been created in Qom in less than 100 years ago.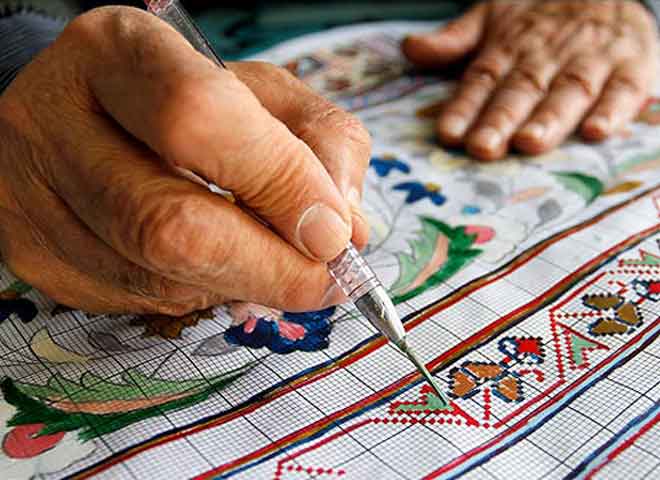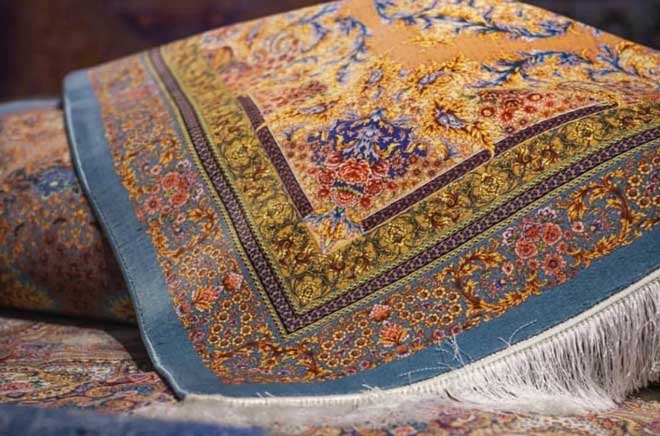 Qom silk handmade carpet has unique features that distinguish this carpet from other woven carpets around the world:
The fabric of Qom carpet is made of pure silk and the exquisite Qom carpet is woven with delicate silk threads.
Qom carpet designs have a variety of colors and from 30-100 colors are used in the carpet.
The map of Qom silk carpets is designed by adapting stories and written histories,though it has a wide range and variety.
The combination of patterns, original coloring and the harmony of color and pattern are done in a masterful way that has created the style of Qom carpet among other handmade carpets.
The number of rows of handmade carpets in Qom is much higher than in other countries.
Qom's handmade carpets create value and, as a luxury and antique item, no matter how much it is used, it still gets priced and creates added value.
Qom handmade carpet is the only luxury product that is produced in full compliance with environmental standards and in the process of its production, no harm is done to the environment.
Qom Silk Carpet is one of the few products that dozens of anonymous artists design and produce, such as an orchestra, in which various musicians play a musical note with a harmonica and follow an external leader. A silk rug is the result of the collaboration and harmony of dozens of artists, from design to natural color production to dyeing and weaving.
Take a close look on Qom rugs in the video clip